Phoenix Theatre Seating Plan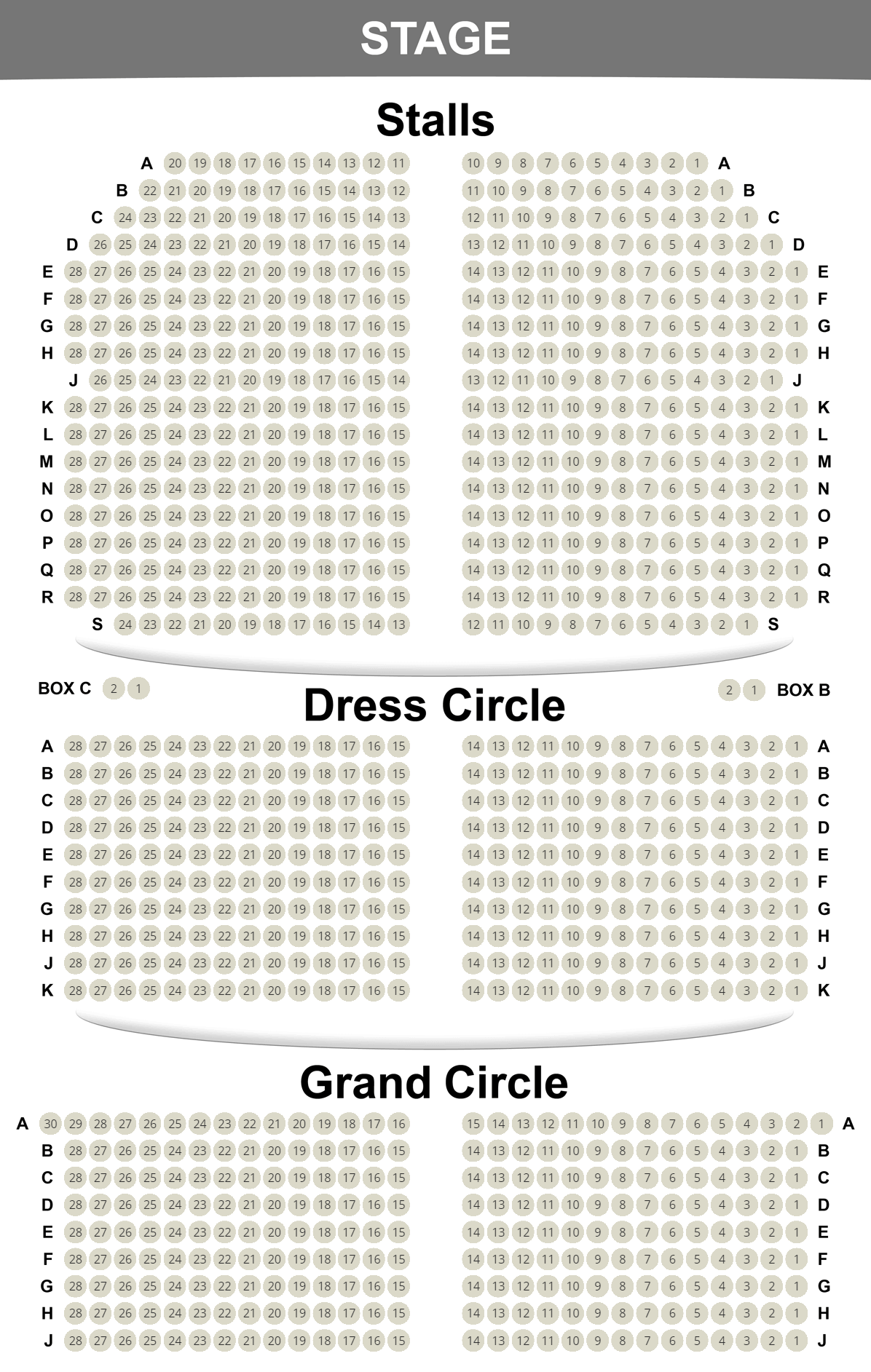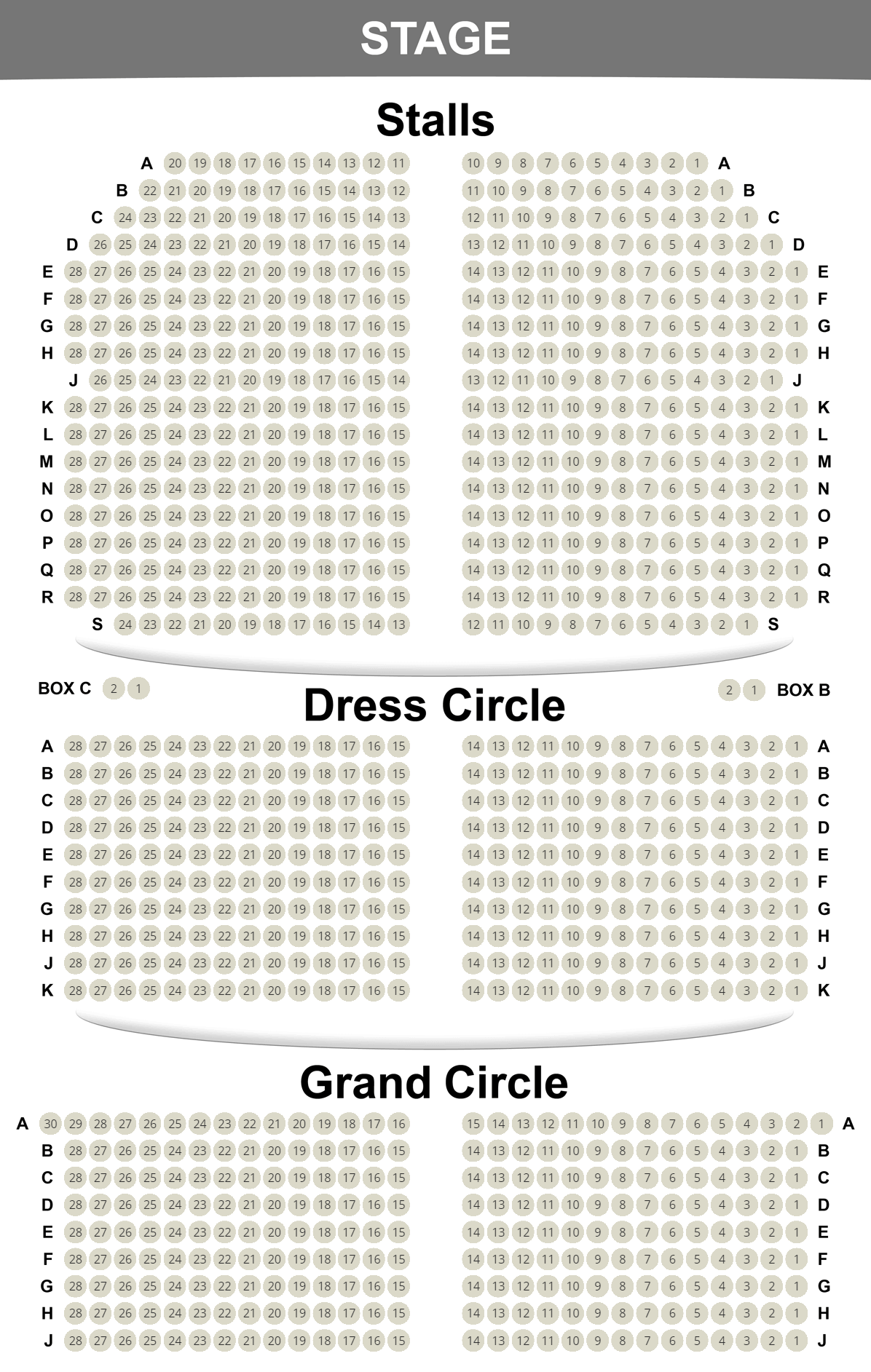 The auditorium of the Phoenix theatre is well designed, giving clear views to the stage from nearly every seat in the house. The best seats can be found in the central section of the stalls and front section of the dress circle. If you are looking for cheaper tickets, these can be found in the front section of the upper circle. Even though the auditorium is of a medium size for a West End venue, it feels very intimate.
The stalls
The stalls at the Phoenix are divided into two sections by one central aisle. Seats in the central block, either side of the aisle, offer the best views to the stage. The rows of seats do not curve around the stage, meaning that you're always facing the action on stage. The stage is raised to quite some height and it is best to avoid seats near the very front, as the views can be slightly restricted. The leg-room in the stalls is good except for the first four rows, where the lack of space is very restrictive. The rear section of the stalls offers excellent value for money but can feel slightly distant from the stage.
The dress circle
One level above the stalls, the dress circle is similar in layout to the stalls with two blocks of seating divided by one central aisle. Bizarrely, the leg-room gets less restrictive towards the edges of the rows. The dress circle feels close to the stage, even at the back. A small safety rail runs along the front of the balcony and can obstruct the views from the first two rows. This level is well raked, offering clear views over the tops of the audience's heads.
The upper circle
The upper circle is similar in size and layout to the dress circle and is the highest level in the theatre. Because of the venue's size you never feel too far away from the stage, and the rear rows look directly down onto the action. The best seats are towards the centre of the section because the ends of each row can feel a little too far to the side.
Buy Tickets Online


From Official Tickets Agents